Best Golf Courses In Southampton
Go&Golf is supported by its audience. When you purchase through links on our site, we may earn an affiliate commission.
Learn more
A large port city in Hampshire, England, Southampton is a town with a deep history and rich culture. 
With lots of historical sites to visit, theatres and art galleries to attend, and plenty else to do while you're in town, Southampton provides an exciting location to explore. 
But there are also some great golf courses nearby! In this article, we'll run through our top picks in the area.
Best golf courses near Southampton
If you're in the mood for a round or two of golf, check these golf clubs which we think are the best near Southampton. 
1. Stoneham Golf Club
📌 Monks Wood Cl, Southampton SO16 3TT
💷 Green fees from £80
Founded in 1908, Stoneham Golf Club has been named as one of the best inland courses in England, and it's only a 13-minute drive from Southampton! 
It features in both England's top 100 and the GB & Ireland's Next 100 Lists.
The course is a heathland-parkland mix that is a great mental test for players of all levels. There are a variety of challenging holes (a good mix of par 5s and par 3s) and undulating greens to play on, anyone who comes by will enjoy their time here. 
The 18-hole course stretches to 6400 yards and makes for an exciting game.
2. Bramshaw (Forest)
💷 Green fees from £25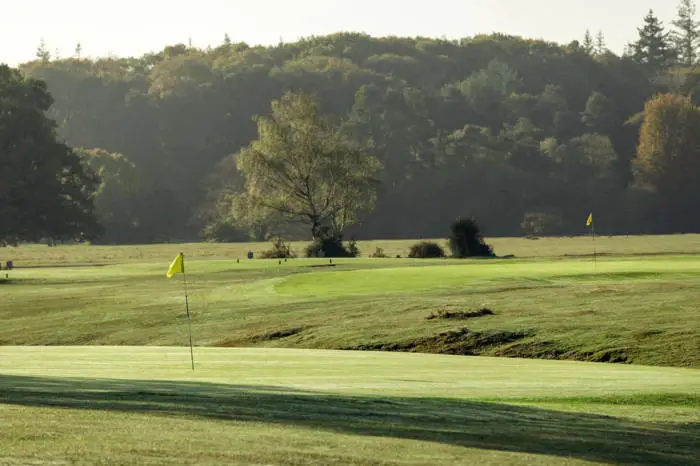 Located about 23 minutes away from Southampton, The Bramshaw Golf Club is nestled into the New Forest and contains 2 different courses. 
The first is the Forest Course, an 18-hole heathland course known to be the oldest in Hampshire. The hollows and bumps along the course will keep you on your toes, and golfers of all levels will have a great game on this course.
The perk of being on the border of the New Forest? All of the ponies, deer, and pigs that wander through! 
3. Bramshaw (Manor)
💷 Green fees from £60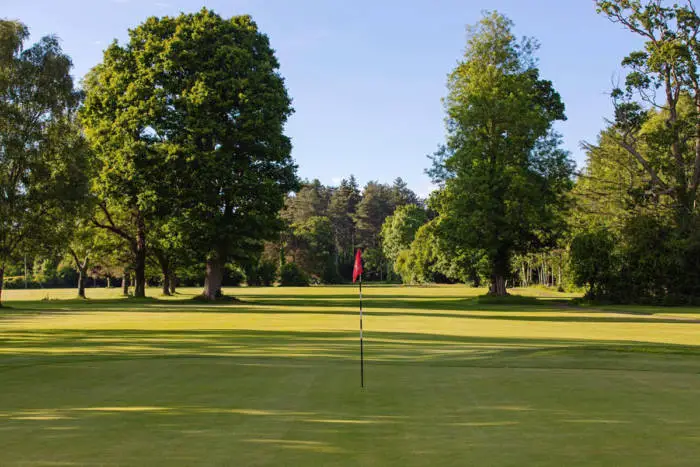 With perfectly manicured greens and rolling fairways, the Manor Course at Bramshaw was opened in 1971 to great success. 
This parkland course is surrounded by the matured trees of the New Forest as well as 200-year-old hardwood plantations.
With 18 holes packed into 6400 yards, you'll need to focus for a solid game. If you love the thought of a course surrounded by natural beauty and wildlife, then the Manor Course is an excellent option.
4. Southampton Golf Club
📌 1 Golf Course Rd, Southampton SO16 7LE
💷 Green fees from £20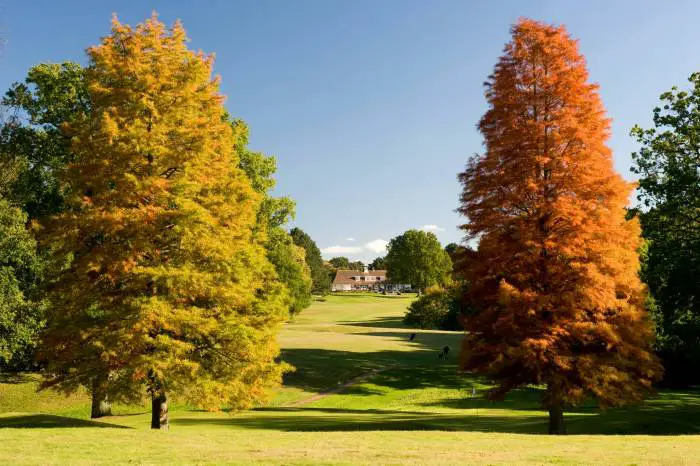 Established in 1935, the Southampton Golf Club is a great choice near to the town centre. 
The parkland/-woodland course has both an 18-hole course and a 9-hole option to play, and it contains a variety of hazards to keep all golfers entertained. These hazards include water features and hard-to-see spots on the green. 
With all of this, as well as the natural beauty of the area, this will be a great place to visit (and it's only an 11-minute drive!).
5. Chilworth Golf Club
📌 Main Road, Southampton SO16 7JP
💷 Green fees from £27
Sitting about 18 minutes away from Southampton is a club called Chilworth Golf Club. 
Chilworth is a classic, well-manicured parkland with tree lined fairways set in rolling farmland. The fairways are lined by  forests and water hazards are strategically placed as you navigate your way around. 
The course was built in 1994 and extended in 1998, meaning that you can play it as a full 18 or as a 9 if you just want a short game! 
They offer the full golfing experience with a floodlit driving range, bar and cafe all on site.
6. Hockley Golf Club
📌 Twyford, Winchester SO21 1PL
💷 Green fees from £65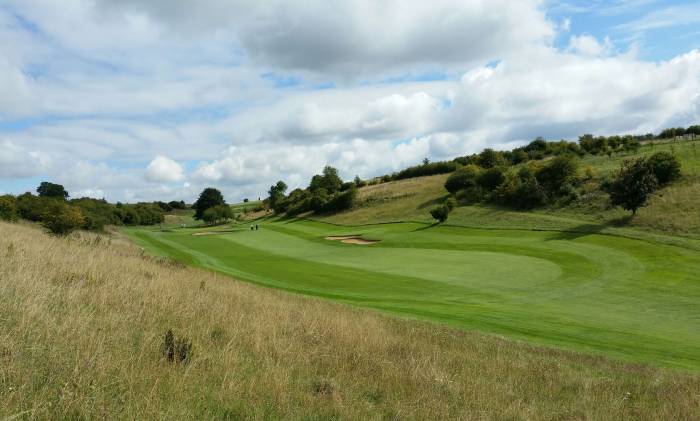 Sitting atop the South Downs (21 minutes outside of Southampton) for the last 100 years is Hockley Golf Club. 
The location of this course means that the views are unparalleled! You can even see the Isle of Wight off in the distance on clear days! 
Playable year round due to its free-draining chalk downland, this course wanders through the valley and up to the top of the downland. 
These 18 holes will delight and surprise all golfers.
7. Royal Winchester Golf Club
📌 Sarum Rd, Winchester SO22 5QE
💷 Green fees from £80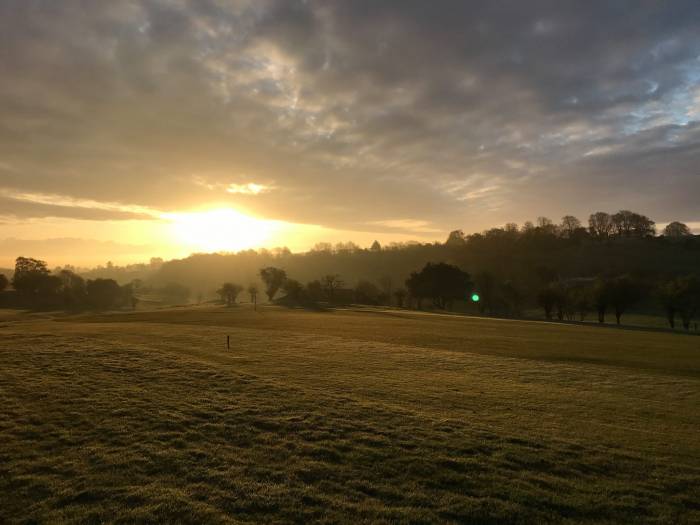 A little less than half an hour from Southampton is a challenging course by the name of the Royal Winchester.
The club has been long recognised as one of the best in the area, having first opened its doors over 100 years ago.
This 18-hole downland style course provides players a variety of hazards and beautiful views throughout the rond. The highlight hole here is easily the 18th hole, which features a "bomb-hole bunker" in front of a 3-tiered green.
Final Thoughts
That summarises our top golf course picks near Southampton. 
If you feel like you need to do a little more research before committing to a round at one of these clubs, then you can compare all the golf courses in Hampshire on our site. 
Feel free to visit our full list of UK golf courses and find one that is perfect for you! 
Otherwise we'll leave you with a summary of our recommendations in Southampton:
Stoneham Golf Club 
Bramshaw (Forest) 
Bramshaw (Manor)
Southampton Golf Club
Chilworth Golf Club 
Hockley Golf Club
Royal Winchester Golf Club