Different Types of Golf Courses
Go&Golf is supported by its audience. When you purchase through links on our site, we may earn an affiliate commission.
Learn more
Golf is a complicated game.
You need to know how to both hold and swing the club. You need to learn how to pick the correct club and how to read putts once you reach the green. If you listen to experienced players, you might think golf has its own language. What is a shank? A 3-jack? A mulligan?
At least a golf course is just a golf course, right? Not quite.
Not all golf courses are same – there are several different types that will change how you approach your round.
Below we explain the different terms you might hear and what they mean.
Types of Golf Courses by Landscape
You may find other terms, but typically golf courses are described as one of the following six types.
Links Golf Courses
The first rounds of golf were played on Links courses in Scotland in the 15th century.
A Links course will typically be found near or on the coast. They are typically relatively flat, with mounds and sand bunkers. Links courses have very few hazards and almost no trees as there is very little adjustment to the natural setting, instead the golf courses are built around the existing landscape.
The Open Championship is quite often played on links courses. Over the years, some golfers from the United States have struggled on links courses due to the different playing conditions with more wind, firmer greens, and slower putting surfaces.
Many of the best courses in the UK and Ireland would be considered Links-style with inks golf seen as "pure" golf for many.
Parkland Golf Courses
Parkland courses are usually built inland, away from the coast and are the most common type of golf course in the UK.
Key features include tree lined fairways and lush grass. They will usually be well manicured and usually features more man-made features such as bunkers, mounds, and lakes.
The name actually originated because it was like "playing golf in a park".
The most famous Parkland course in the world is probably Augusta National, host of the Masters tournament.
Heathland Golf Courses
Heathland courses play a similar style to Links courses, but they are typically away from the coast.
They are inland courses but are different to parkland golf courses as they are more open and typically feature heather, gorse, and high grass instead of trees which act as penalties to protect the course. It also looks pretty epic as the gorse changes colour over the year.
Similar to Links courses too, you will find mounding and sand-based soil. Many of the prettiest and top courses in the UK would be considered Heathland.
Downland Golf Courses
First off, downland courses can be difficult to walk. They are known for large elevation changes and significant hills. If you are playing a downland course you can also expect some wind. The combination of winds and elevation changes can make club selection challenging to say the least on a downland track.
You will typically encounter large, undulating putting surfaces as well. They can be great fun to play, but be ready for a challenge!
Desert Golf Courses
As you would expect, a desert course is in the desert and not too common in the UK!
The only grass will be tee boxes, fairways (maybe a little rough) and the greens. If you miss the grass areas with a shot, you will find yourself dealing with sand, cactuses, and maybe even a snake! The contrast of green grass and the sand waste area make these courses beautiful.
All grass areas on a Desert course are man-made, so they can vary in style, but typically feel like Parkland courses if you stay on the green stuff.
Sandbelt Golf Courses
The term Sandbelt courses comes from a specific region of the world just outside of Melbourne, Australia.
This area is perfect for undulating greens and firm soil that can challenge even the best players in the world. The President's Cup in 2019 was played on the most famous Sandbelt course, Royal Melbourne.
There are courses around the world that are built with this style in mind, but if you want to experience the real thing you will need travel "down under".
Types of Golf Courses by Access
Another way you will hear golfers discuss courses is by access or who can play them. From this perspective, there are three different types of courses you will encounter.
Public Courses
To put it quite simply, anyone can play on a public course.
You call, make a tee time, pay a greens fee, and enjoy your round. Within this category, there are two different types.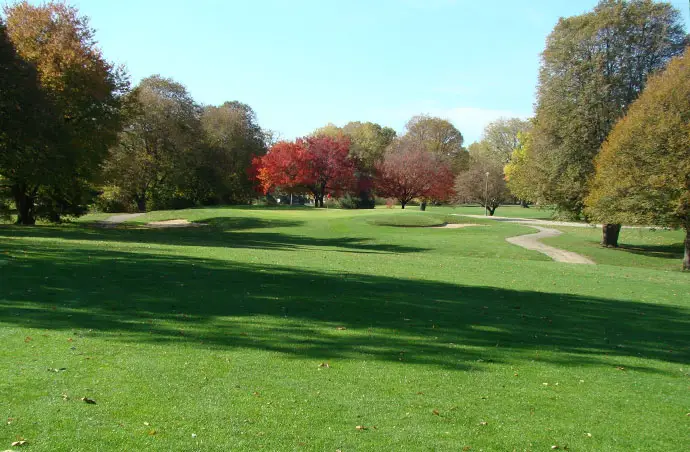 1. Municipal golf courses  – these are owned by the city or county and offered as a service to the public. Municipal courses are typically the cheapest but may not have the budget to keep the course as manicured as other types.
2. Daily Fee golf course – these are privately owned (not run by the local council), but available to everyone. They will typically cost you a little more per round than a municipal course, but as they are run as a business rather than a public service they can typically be of better quality.
Private Courses
Private golf courses are designed for members. Typically, you pay an annual or monthly rate to be a member and this gives you full access to the course, driving range, and other facilities. A member may also have the ability to play in course sponsored events or tournaments.
A member of a private course can usually bring guests (non-members) to play by paying a guest fee. So having friends who are members of different golf courses is a bonus if you like playing different courses!
Private courses will sometimes run specials that allow non-members to play to increase interest in the course.  They will typically have a higher maintenance budget than a public course and are often in better shape (but not always).
Resort Courses
Resort courses are typically attached to a large hotel complex and designed to be a destination spot for visitors from all over the country and world. If you stay at the resort, you will typically receive discounted pricing to play golf.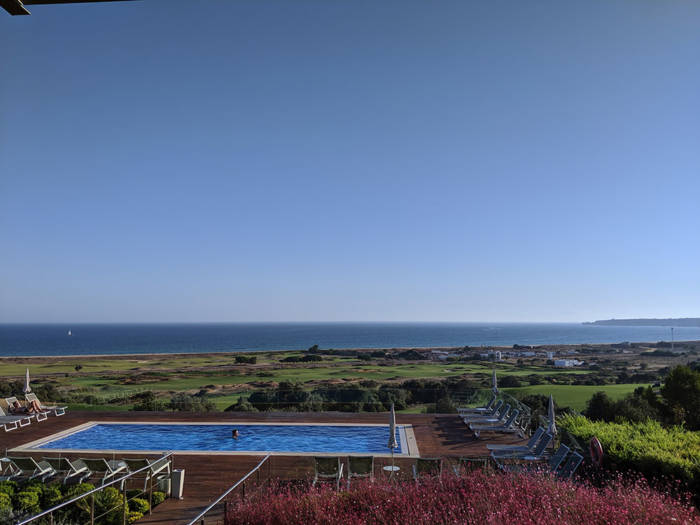 Many resort courses are considered public, but you will pay a higher green fee if you are not staying on the property. Another cool feature of many Resorts courses is the "stay and play packages". Basically, your fee for playing golf is included in your room rate. And quite often, resorts will offer unlimited play where you can stay for a couple nights and play as much golf as you want while staying at the resort.
Resort courses are a great way to travel, see a new part of the country or world, and try out different types of golf course landscapes.